Contact Us for Digital Marketing
We love to talk to people about their marketing. Our sales approach is low-key. We have a free conversation about what you are currently doing to market and what you could be doing. If there are services you cannot do or it makes sense to have someone else do, we are happy to assist.
Or, Send a Message
This is the code you must enter in the captcha box below to prove you are human:

AZF Best Digital Marketing Firm in Phoenix
AZF Voted Best Digital Marketing Firm
Digital.com and UpCity.com voted Arizona Filmworks the best web design firm and video production firm in Phoenix, Arizona. Our customers also think we are the best digital marketing firm in Phoenix. There is a story about how we began as a video production company and grew into a full-service marketing firm. Go to our
About page
to get the whole story.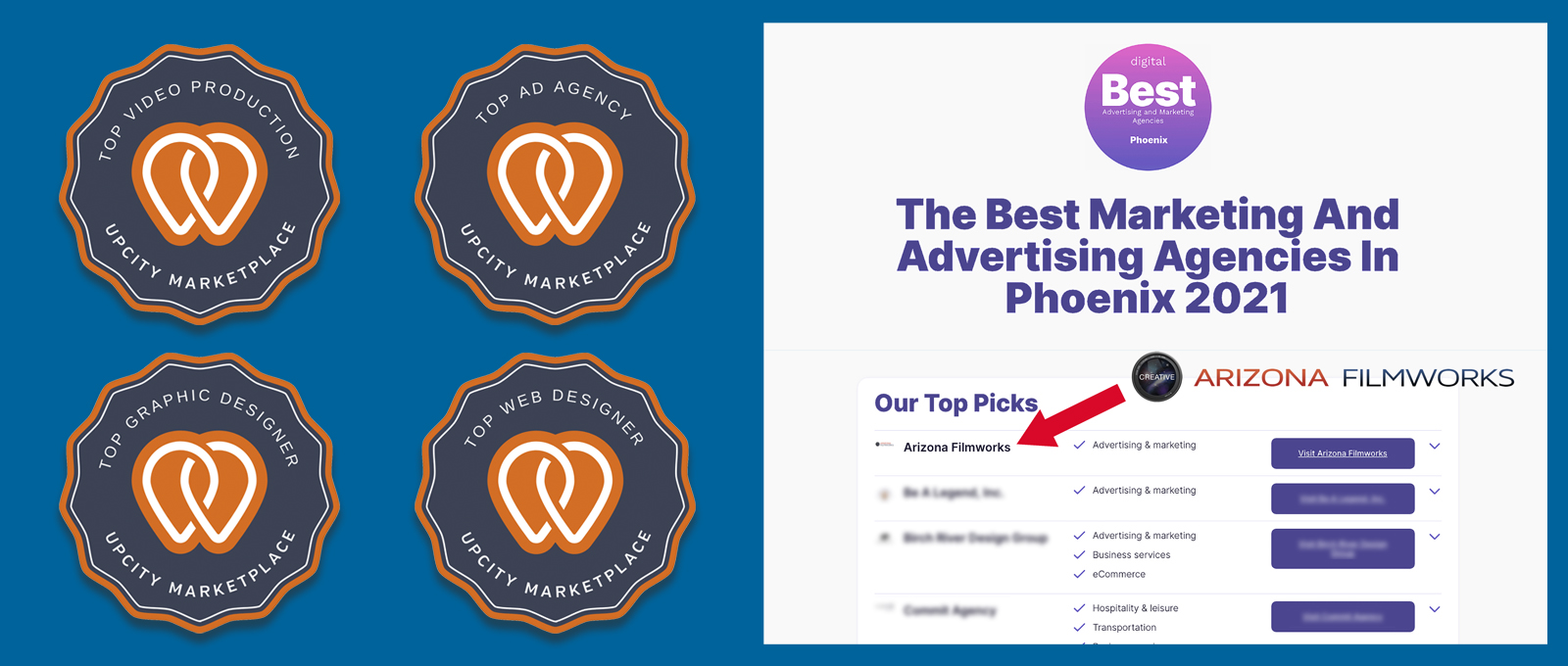 Let's Talk
contactus@arizonafilmworks.com
480.818.6211